Channel Partner Contest 2018

Enter to win!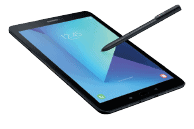 SAMSUNG GALAXY TAB 3
plus – 1 YEAR AT&T SERVICE!
Connect your Customers to the Gold Standard of Wireless from Broad Sky Networks
Did you know that all wireless solutions are NOT created equal? Give your customers best-in-breed wireless solutions from Broad Sky Networks, your single source for cost-effective, reliable, enterprise-grade wireless connectivity solutions— 4G LTE, LTEA and VSAT for M2M, IoT, and failover-as-a-service.

Business Continuity – FaaST
Protect your business from the damage of network downtime. Today's cloud-based business environment demands Always-on Internet. Is your business connected?

Temporary Deployments
Primary Internet installation delayed? Working at a remote locoation for a few months? Broad Sky's Temporary Internet solution delivers quick access connectivity when you need it.
MTM and IoT
Connected solutions for the Internet of . . . Everything. Broad Sky's give you the power of connectivity no matter where your devices, assets, or vehicles are located.
Primary Internet
Get robust, high-speed Wireless everywhere. We've been taking the hassle out of 4G LTE and advanced LTE deployments, management, and support since 2003. And, we're ready to deploy 5G as it comes available.
Learn more! Connect with us today.
Maureen Donovan
EVP, Sales and Marketing
maureen@broadskynetworks.net
Tom Benson
VP, Business Development
tom@broadskynetworks.net
Jim Miller
National Channel Manager
jim@broadskynetworks.net
Mike Bennett
National Channel Manager mike.bennett@broadskynetworks.net
Broad Sky Networks.
We Make Wireless Work.